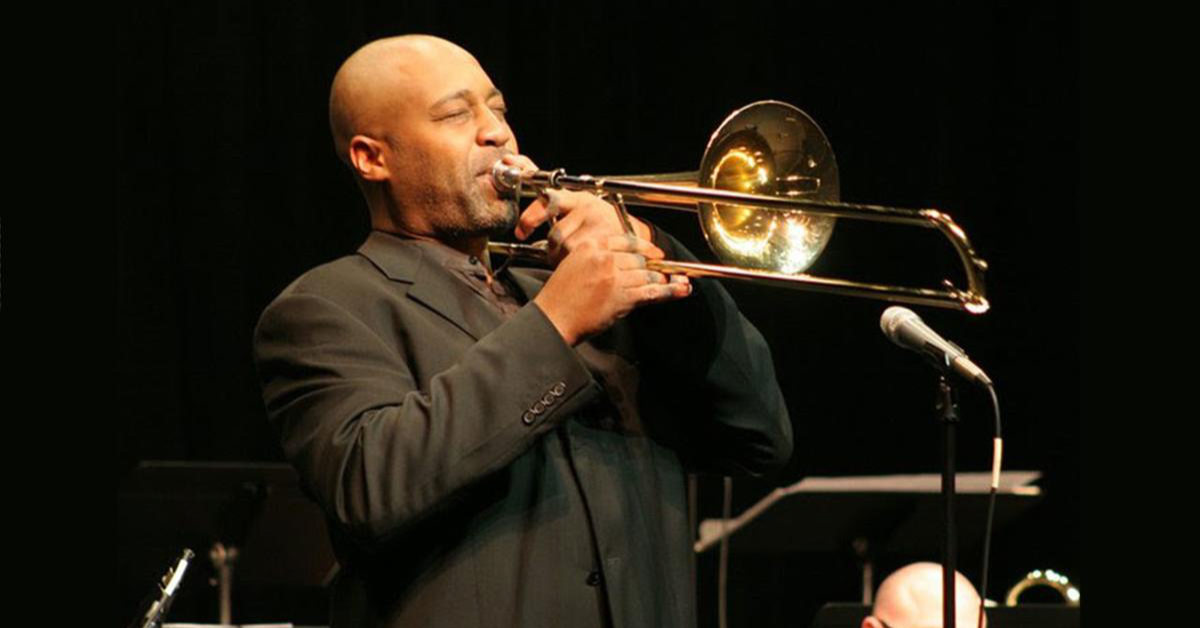 In a collaboration with Golden Hornet, ACMC presents jazz legend Andre Hayward.
Advance tickets on sale now. Save up to 30% on your tickets by getting a discount package of 3+ Festival concerts. Subject to availability, $12 Student Rush (with student ID), $30 General Admission, and $55 Premium tickets may be purchased at the box office on the evening of the concert. The box office will open at 6:30 PM that day. If you prefer to watch online, please select a virtual ticket. Virtual tickets are available on a sliding scale and provide on-demand access starting the Monday after the concert until the end of July.
We are closely monitoring the pandemic and its impact on in-person events. With the health and safety of our community in mind, ACMC has updated our COVID-19 guidelines in accordance with City of Austin and CDC. View all recent updates to our programming by visiting our COVID-19 Response page.
Program
Program order to be announced from the stage
Serene Intentions | Andre Hayward
Wifi (World Premiere) | Claudia Hayden
Untitled | Vincent Gardner
Doxology | Philip K. Jones II
Flying | Edward W. Hardy
Peace Offering | Andre Hayward
Andre Hayward, trombone & curator
Gene Genteno, saxophone
Santana Rojas, trumpet
Edward W. Hardy, violin
Ilia de la Rosa, cello
Derek Thigpen, bass
Philip K. Jones II, piano
Terrance McDaniel, drums
Andre Hayward
Andre Hayward is a gifted trombonist with the sound and clarity reminiscent of the late J.J. Johnson. Born in Houston in 1973, Hayward's first exposure to music was through his parents, Melvin and Barbara Hayward. He began playing trombone and tuba at the age of 11. He attended HSPVA, and continued to hone his skills with Houston's legendary educator Conrad O. Johnson. He has recorded or performed with Betty Carter, Joe Williams, John Lewis, Kirk Whalum, The Duke Ellington Orchestra and many others. Hayward toured as lead trombonist with The Jazz at Lincoln Center Orchestra and the Duke Ellington Orchestra.