Sponsored by Nancy Scanlan and Co-sponsored by Ken & Linda Whitesite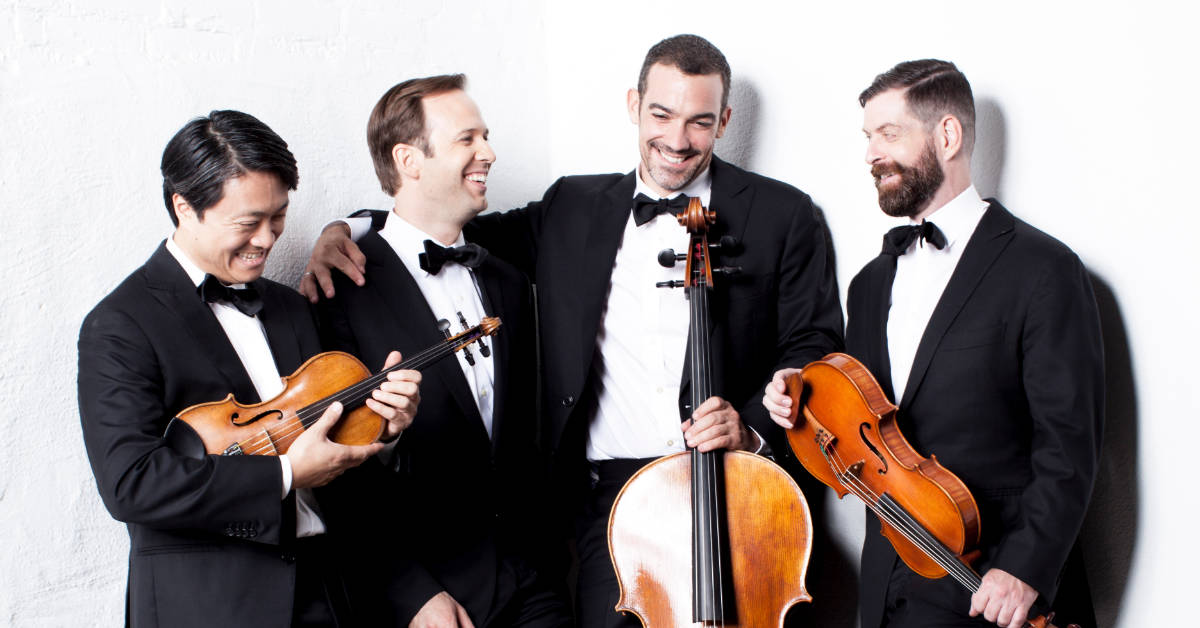 Save up to 25% on tickets with flexible discount packages for 3+ concerts! Single tickets on sale April 1. Subject to availability, $12 Student Rush (with student ID), $40 General Admission, and $80 Premium tickets may be purchased at the box office on the evening of the concert. The box office will open at 7:00 PM that day.
Program
Quartet in C Major, K. 465, "Dissonance" | Wolfgang Amadeus Mozart (1756–1791)
Adagio–Allegro
Andante cantabile
Menuetto. Allegro.
Allegro
String Quartet No. 14 in D Minor, D 810, "Death and the Maiden": Andante con moto | Franz Schubert (1797–1828)
Home | Kevin Puts (b. 1972)
INTERMISSION
String Quartet No. 1 in A Minor, Op. 41, No. 1: Scherzo | Robert Schumann (1810–1856)
Quartet in C Minor, Op. 51, No. 1 | Johannes Brahms (1833–1897)
Allegro
Poco adagio
Allegretto molto moderato e comodo
Allegro
MIRÓ QUARTET
Daniel Ching & Will Fedkenheuer, violins | John Largess, viola | Joshua Gindele, cello
We are closely monitoring the pandemic and its impact on in-person events. With the health and safety of our community in mind, ACMC has updated our COVID-19 guidelines in accordance with City of Austin and CDC. View all recent updates to our programming by visiting our COVID-19 Response page.
Miró Quartet
The Miró Quartet is one of America's most celebrated and dedicated string quartets, having been labeled by The New Yorker as "furiously committed" and noted by the Cleveland Plain Dealer for its "exceptional tonal focus and interpretive intensity." For 25 years the Quartet has performed throughout the world on the most prestigious concert stages, earning accolades from critics and audiences alike.