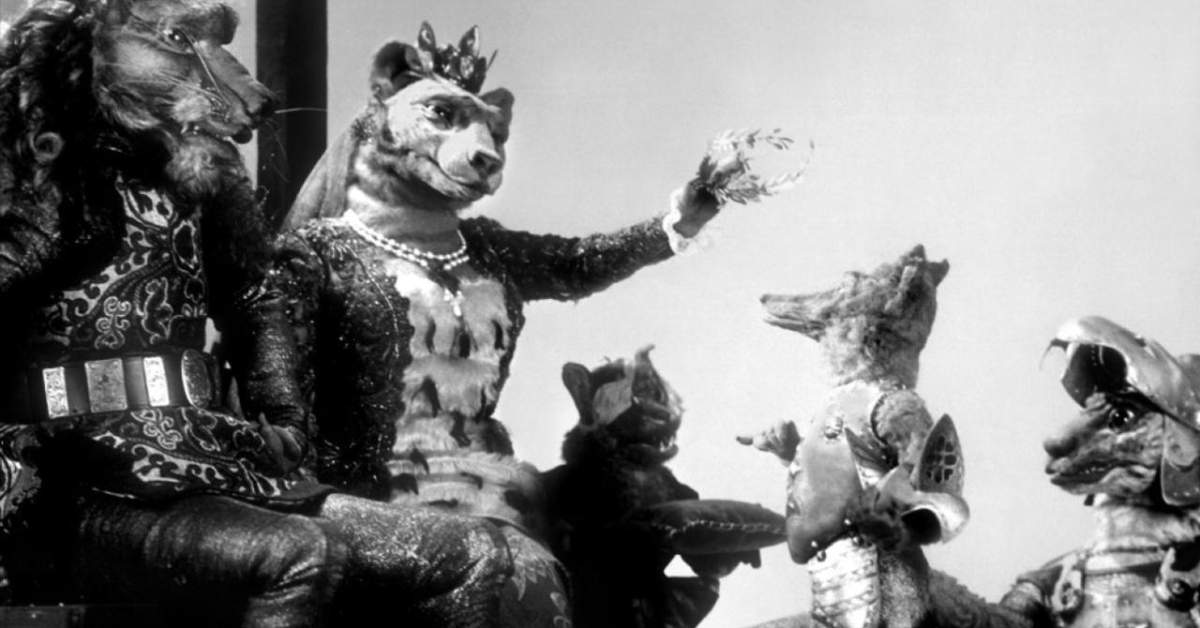 Alt-classical favorites Invoke return to the Austin Chamber Music Festival for a new collaboration with AFS Cinema and the ACMC Workshop. The quartet will perform an original live score to The Tale of the Fox, the first fully animated feature film by 20th-century stop-motion animation pioneer Ladislas Starevich.
Advance tickets on sale now. Save up to 30% on your tickets by getting a discount package of 3+ Festival concerts. Subject to availability, $12 Student Rush (with student ID), $30 General Admission, and $55 Premium tickets may be purchased at the box office on the day of the concert. The box office will open at 2:00 PM that day. Please note that unlike most of the Festival events, this concert will not be available to watch online.
We are closely monitoring the pandemic and its impact on in-person events. With the health and safety of our community in mind, ACMC has updated our COVID-19 guidelines in accordance with City of Austin and CDC. View all recent updates to our programming by visiting our COVID-19 Response page.
Program
The Tale of the Fox (1937) by Ladislas Starevich with live original score by Invoke
INVOKE
Nick Montopoli, violin/banjo | Zachariah Matteson, violin | Karl Mitze, viola/mandolin | Geoff Manyin, cello
AUSTIN CHAMBER MUSIC WORKSHOP YOUNG ARTISTS
Thea Krische, Pedro Salas, Anna Edwards, Audrey Huang, Patrick Zhang, Anya Weintraub, violins
Ryan Chong, Eera Gour-Gupta, Estelle Liang, cellos
Anastasia Loiko, Daniel Kim, Cephas Liu, keyboard & percussion
Invoke
Described as "…not classical but not, not classical – Invoke is beautiful, adventurous, American and immediately engaging" (David Srebnik, SiriusXM Classical Producer), Invoke strives to successfully dodge even the most valiant attempts at genre classification. The multi-instrumental band's other not-nots encompass traditions from across America, including bluegrass, Appalachian fiddle tunes, jazz, and minimalism. Invoke weaves all of these styles together to create truly individual music, written by and for the group. Equally at home in a collaborative setting, Invoke has performed with musicians from widely varying genres, from the Miró and Ensō Quartets, to chamber rock powerhouse San Fermin, to beatboxer/rapper/spoons virtuoso Christylez Bacon. Invoke's three albums Souls in the Mud, Furious Creek, and Fantastic Planet, all feature original works composed by and for the group, and the quartet has also performed and recorded numerous world premieres. Invoke believes in championing diverse American voices, including their ongoing commissioning project American Postcards, which asks composers to pick a time and place in American history and tell its story through Invoke's unique artistry.