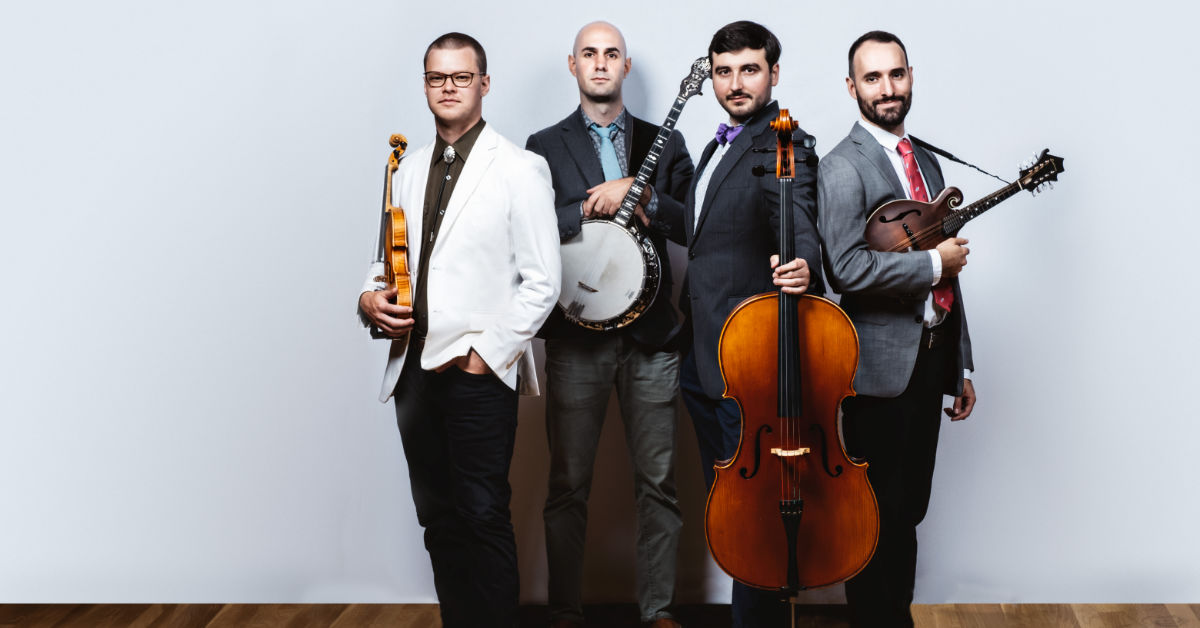 Ever extending the boundaries of string quartet playing, Invoke returns to the Festival stage presenting cross-genre repertoire, including works by Jessie Montgomery, William Grant Still, and Dev Hynes.
Seating pods of 1-4 people will be created based on each ticket order. Pods will be spaced six feet apart and masks will be required. Subject to availability, $12 Student Rush (with student ID) and $35 General Admission tickets may be purchased at the box office on the evening of the concert. Please note that the venue capacity is very limited. Premium seats are sold out for this event.
If you prefer to watch the livestream, please select a virtual ticket. Virtual tickets are available on a sliding scale and include on-demand access through July.
Program
Revel | Invoke
Doorway | Invoke
Alchemy | Invoke
Syl | Invoke
Prohibition Song | Invoke
Perfectly Voiceless | Devonté Hynes (b. 1985)
Strum | Jessie Montgomery (b. 1981)
Lyric Quartet | William Grant Still (1895–1978)
The Sentimental One
The Quiet One
The Jovial One
Limelight | Rush (arr. Montopoli)
Invoke is a winner of the Concert Artists Guild International Competition and is represented by Concert Artists Guild, 135 East 57th Street, 7th Floor, New York, NY 10022 (concertartists.org)
Invoke
Nick Montopoli, violin, banjo, vocals
Zach Matteson, violin, vocals
Karl Mitze, viola, mandolin, vocals
Geoff Manyin, cello, vocals</em >
Described by one pretty important radio guy as "not classical…but not not classical" (SiriusXM), Invoke continues to successfully dodge even the most valiant attempts at genre classification. The multi-instrumental band's other not-nots encompass traditions from across America, including bluegrass, Appalachian fiddle tunes, jazz, and minimalism. Invoke weaves all of these styles together to create truly individual music, written by and for the group. Equally at home in a collaborative setting, Invoke has performed with musicians from widely varying genres, from the Ensō Quartet, to chamber rock powerhouse San Fermin, to beatboxer/rapper/spoons virtuoso Christylez Bacon. Invoke's two albums Souls in the Mud and Furious Creek both feature original works composed by and for the group, and the quartet has also performed and recorded numerous world premieres. Invoke believes in championing diverse American voices, including their ongoing commissioning project American Postcards, which asks composers to pick a time and place in American history and tell its story through Invoke's unique artistry.