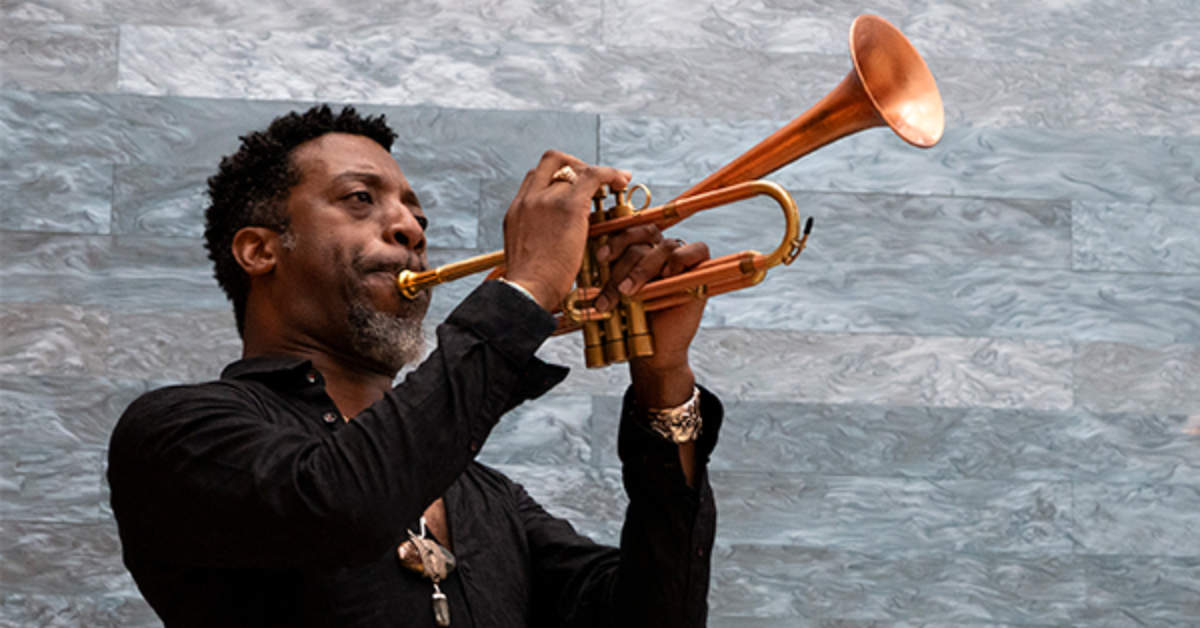 An evening with one of the most highly regarded jazz musicians living in Austin. Don't miss Ephraim Owens's Austin Chamber Music Festival performance with special guests.
Save over 30% on tickets with early bird packages for 6, 7, or 8 concerts—available only until February 28! Subject to availability, $12 Student Rush (with student ID), $40 General Admission, and $75 Premium tickets may be purchased at the box office on the evening of the concert. The box office will open at 7:00 PM that day.
Program
Program TBA
FEATURING
Ephraim Owens, trumpet & flugelhorn
We are closely monitoring the pandemic and its impact on in-person events. With the health and safety of our community in mind, ACMC has updated our COVID-19 guidelines in accordance with City of Austin and CDC. View all recent updates to our programming by visiting our COVID-19 Response page.
Ephraim Owens
In his pursuit to become a professional trumpeter, Ephraim Owens moved to Austin in 1996. Since then, Owens has played for various jazz groups including the King Valentine's Octet, the Texas Eastside Kings, the Night of Cookers and Concerto Grosso and the Texas Trumpets. Owens has performed at many of Austin's clubs such as Speakeasy, Antone's, Sullivan's, the Flamingo Cantina and Reed's Jazz Club. He has also performed around the world such as the Montreal Jazz Festival, Switzerland, New Amsterdam, Barcelona, Taiwan and other parts of Asia.