Senior Division 1st Place Ensemble: Altius Quartet
Ensemble Members:
Sercan Danis, violin
Andrew Giordano, violin
Andrew Krimm, viola
Zachary Reaves, cello
Known for its unified sound, Altius Quartet has gained a large following in Texas, as well as nationally recognized. In 2013, the quartet won first prize at the Plowman Chamber Music Competition in Columbia, Missouri.
In addition to actively concertizing, Altius Quartet is also committed to outreach, and often performs concerts and teaches master classes in public schools. The quartet has also performed and coached chamber groups at Webster University in St. Louis, among other venues across the United States. Altius Quartet is coached by Matt Albert and Emanuel Borok, and is the Ensemble in Residence at Southern Methodist University.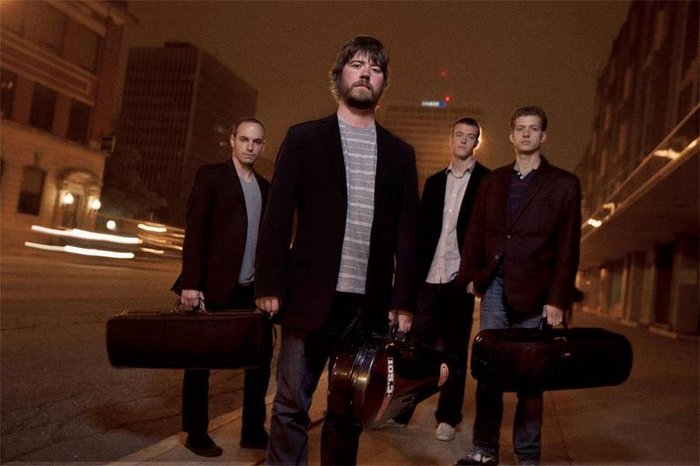 Senior Division 2nd Place Ensemble: The Isles Trio
Ensemble Members:
Boon Ping Tan, clarinet
Sinead O'Halloran, cello
Dario Martin, piano
The Isles Trio was formed in 2013, consisting of musicians from three different continents; Cuban pianist Dario Martin, Singaporean clarinetist Boon Ping Tan and Irish cellist Sinead O'Halloran. All graduate students at SMU Meadows School of the Arts, Dallas, they have participated in masterclasses with Joaquin Achucarro, Andres Diaz, Alessio Bax, Greg Raden, Liudmila Georgievskaya, Carol Leone, and Matt Albert, among others. They are regular performers around Dallas, performing in venues such as the Meyerson Symphony Centre and Caruth Auditorium.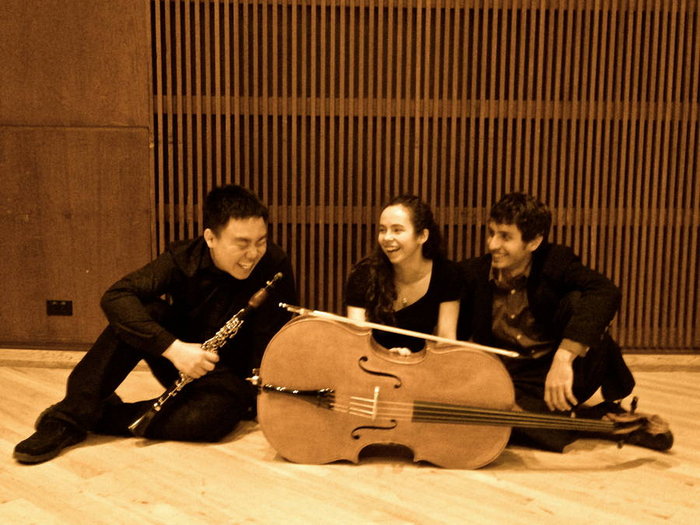 Junior Division 1st Place Ensemble: Vanic Trio
Ensemble Members:
Nikki Naghavi, violin
Claire Druffner, cello
Vatsal Vemuri, piano
The Vanic Piano Trio was formed in Fall 2013 at the Suzuki Music Institute of Dallas. The name VANIC comes from the first letters of each of their names. Aside from the friendships developed while playing together, they enjoy the opportunity to apply their hard work and practice to chamber music. Vatsal Vemuri, piano, studies with Dr. Bret Serrin. Nikki Naghavi, violin, studies with Nicolette Solomon, and Claire Druffner, cello, studies with Donna Davis. Vatsal, Nikki and Claire have all won numerous competitions and prizes. All three musicians are active in community service and outreach concerts.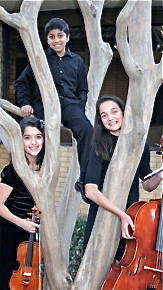 Junior Division 2nd Place Ensemble: Canyon Vista Middle School Quintet
Ensemble Members:
Naveen Rajan & Yoonsoo Cha, violin
Leo Dage, viola
Faith Song, cello
Joonhee Cho, piano
The Canyon Vista Middle School Quintet was formed as part of the CHAMPS program. Each member auditioned at the start of the 2013-14 school year, competing against other students in the Canyon Vista Middle School orchestra. They have performed in one of a series of concerts by Classic Chamber Concerts, along with the Felix Quartet. They also participated in a master class with Peter Bay, conductor of the Austin Symphony Orchestra. They are coached every week by pianist Toby Blumenthal, and hold separate practices weekly as well. All members have been part of the TMEA Region 26 orchestra multiple times.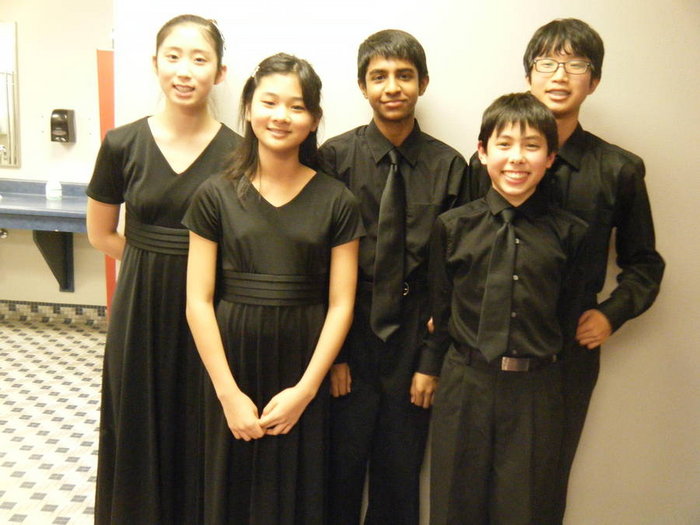 2014 Competition Judges
Peter Bay, conductor
Håkan Rosengren, clarinet
Ames Asbell, viola
Anne Epperson, piano
Steve Girko, clarinet
Joel Becktell, cello