Junior Division People's Choice Prize Winner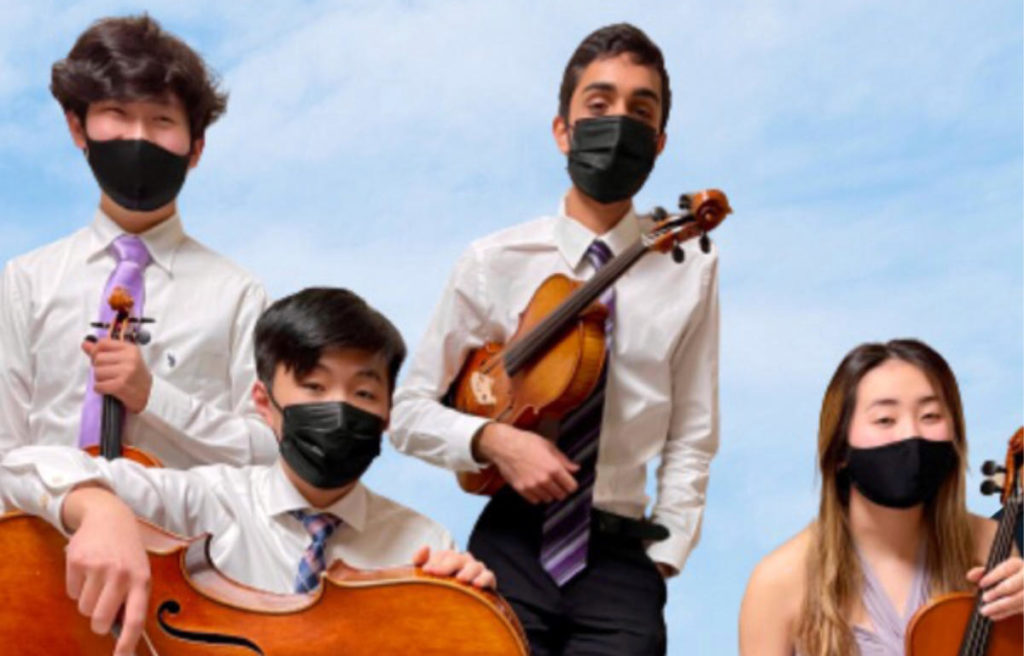 AUN Quartet
Plano, Texas
Claude Debussy (1862-1918)
String Quartet in G Minor, Op. 10
I. Animé et très décidé, II. Assez vif et bien rythmé
Joseph Ahn & Sui Shimokawa, violins; Maanas Varma, viola; Hanson Xu, cello
AUN Quartet's journey began 6 months ago at an enrapturing performance of the Balourdet Quartet, a group whose engagement with each other went unparalleled to anything they'd ever witnessed. The individual members worked together in perfect sync to power a larger creation, a force of nature, whose sheer influence lulled the audience members into complete transfixion – there were no coughs, sneezes, or slouched backs. Inspired by the group's unity, we called ourselves the AUN Quartet, after the larger Japanese phrase "AUNnokokyuu", meaning absolute mental and physical harmonization of separate bodies, as a reflection of our newfound aspiration. AUN Quartet is coached by Ronald Houston at JDR Music Academy in Plano, Texas.
Senior Division Mixed Instrumental People's Choice Winner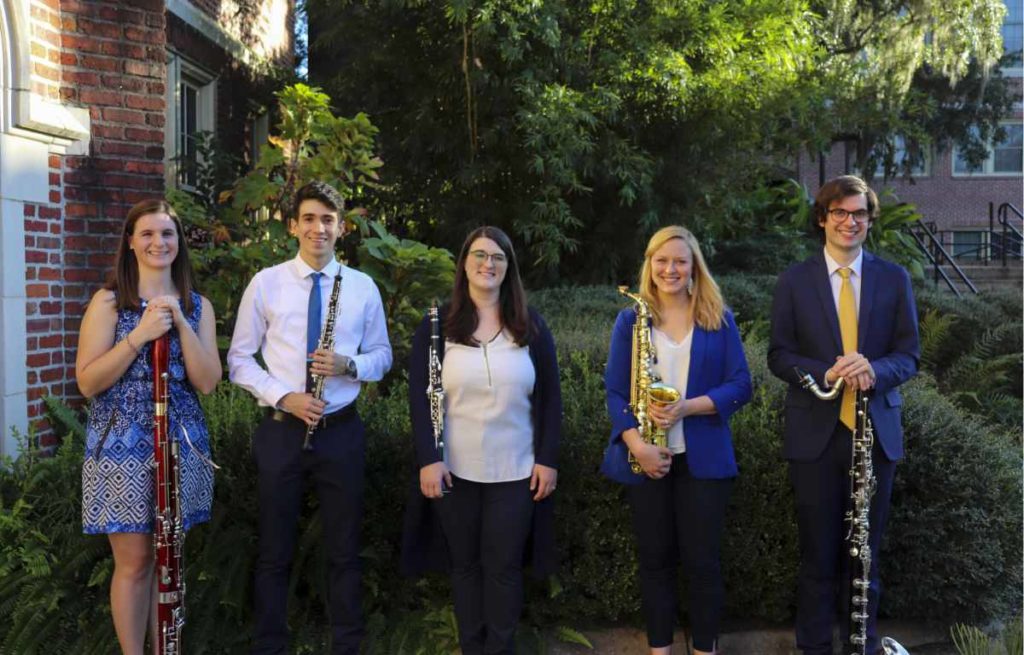 Civitasolis Reed Quintet
Tallahassee, Florida
Roger Zare (b. 1985)
Variations on Reverse Entropy
Luis Gallo Quintero, oboe; Amy Humberd, clarinet; Elizabeth King- Bennett, saxophone; Lewis Vaden, bass clarinet; Bridget Piccirilli, bassoon
Established in 2017 at the Florida State University College of Music, the Civitasolis Reed Quintet is dedicated to delivering engaging, interactive performances through creative programming and compelling stage presence. The diversity of timbre of each instrument is integral to the quintet, which presents music from a wide range of genres that is well informed by all periods of classical music as well as jazz, metal, Latin American music, and other genres. Educational outreach, new music, and giving back to the community are central to the core mission of the group.
Senior Division String & Piano People's Choice Winner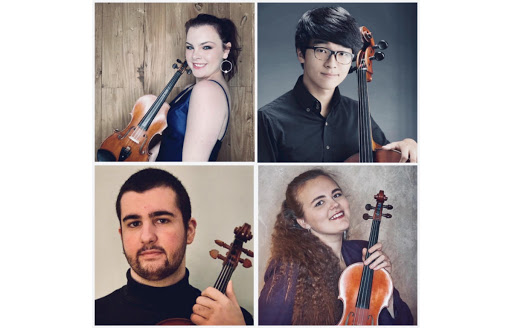 Ilo Quartet
Cleveland, Ohio
Felix Mendelssohn (1809-1847)
String Quartet No. 3 in D Major, Op. 44 No. 1
I. Molto allegro vivace
Hannah Duncan & Charlotte Loukola, violins; August DuBeau, viola; Myeonggyun Noh, cello
The Ilo (meaning "joy" in Finnish) Quartet was formed in 2020 at the Cleveland Institute of Music. The ensemble primarily works with Si-Yan Darren Li, Todd Phillips, and Philip Setzer. The ensemble is one of only five quartets selected to participate in the Advanced String Quartet Program at CIM and has performed in masterclasses given by members of the Emerson, Miami, and Orion Quartets.